For inquiries, feedback, or any concerns regarding our services or to engage in a conversation about your book project, please reach out to us at Ace Publishing Hub.
Live Chat
Discover further information about the various services we offer, including book writing, editing, and more, at our esteemed company, Ace Publishing Hub.
Find helpful resources
Chat With Us
Help?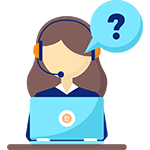 Looking to author your own book? Ace Publishing Hub offers the perfect solution with Ghost Book Writing!
Chat with us to get started
Contact us
info@acepublishinghub.com
Product advice
Do you still have inquiries? Trust 'Ace Publishing Hub' to provide your book with a professional editor and consultant!
Your Book Deserves an Expert Editor and Consultant!
(323) 798-7363
Turn Your Manuscript into a Bestseller.
We offer comprehensive editing, proofreading, and publishing for your book. All of the following are part of what we offer:
Ghost Book Writing
Editing
Book Publishing
Ebook Writing
Article Writing & Publication
Book Video Trailer
Book Cover Design
Author Website
Book Marketing
Custom Book Illustration
Script writing
Book Printing